We may earn money from the products/companies mentioned in this post. As an Amazon Associate I earn from qualifying purchases. For more information, read our Terms & Disclosures.

Valentine Ideas for Families with Kids of Different Ages
Do you have children of different ages in your family? I have four which makes coming up with Valentine ideas a little more difficult. My younger kids are happy with a piece of candy attached to a Valentine for their friends while my older kids want something a little cooler. They like an original Valentine for their class party, not something with perforated edges and a cartoon character on the front. So how can we accommodate multiple ages without stressing ourselves out over a day dedicated to showing our love for others?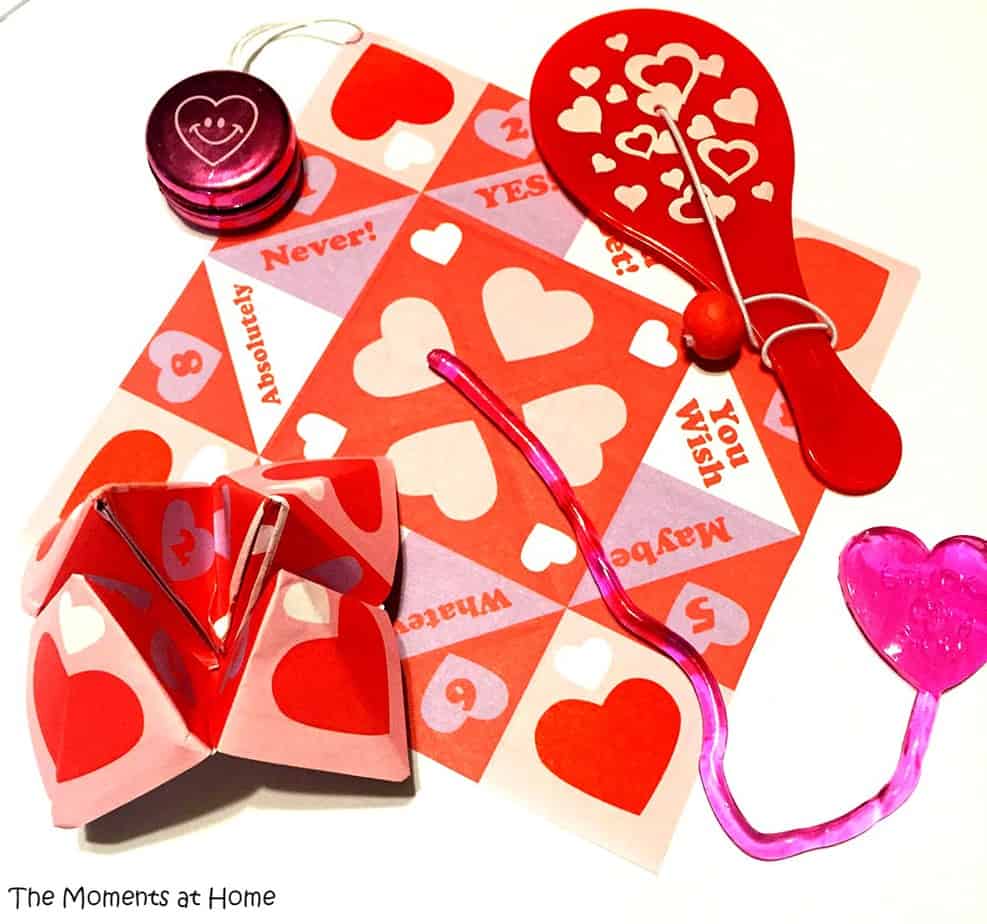 I recently received some Valentine supplies from the Oriental Trading company. You've probably shopped on their website for birthday favors but did you know they have a Valentine shop? Goody bags at birthday parties inspired me to order a few small trinkets for my tween daughter to put in a bag and give to her friends for Valentine's Day. These fortune tellers are going to be a huge hit along with the sticky "stuck on you" heart!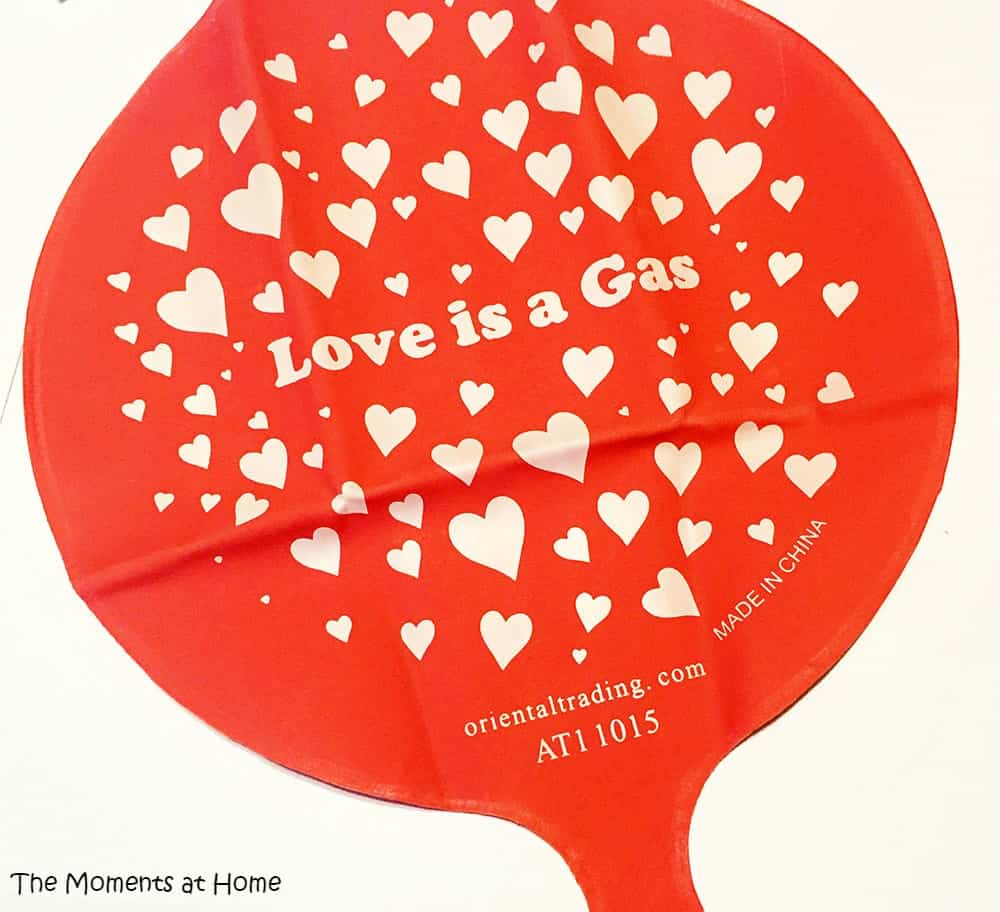 Valentine Ideas for Kids who don't want Mushy Cards
My tween son isn't in to hearts and love but I think I found him something that every kid would laugh about giving their friends for Valentine's day. Aren't these whoopie cushions with the words, "Love is a Gas," written on them hilarious? I'm pretty sure his teacher is going to love me!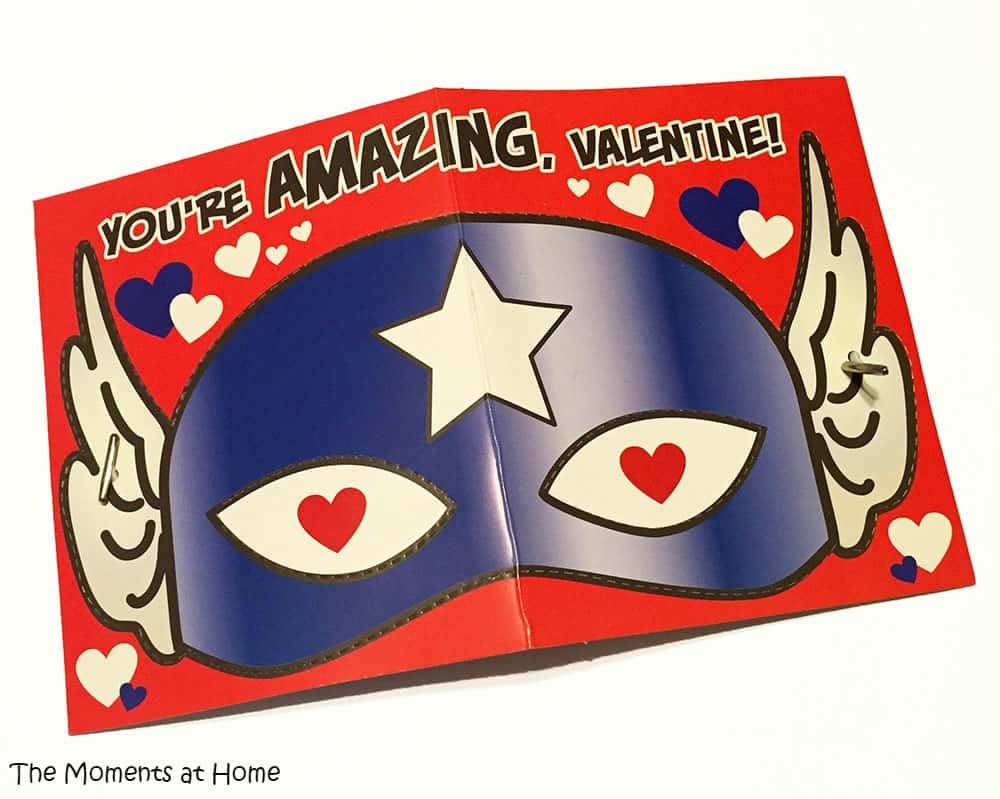 Valentine Ideas all in one Place
My youngest son is still in the perforated edges phase of Valentine exchanging. Because I was already browsing Oriental Trading I decided to go ahead and order Valentines for him too. He picked out super hero Valentines that turn into superhero masks. They came in packages large enough for his whole class. The Valentine supplies arrived on our doorstep and we had a little Valentine making party! I can't wait to hear all about their Valentine exchange this year!
Looking for a deal at Oriental Trading? Visit their coupon page for the latest in sales.