We may earn money from the products/companies mentioned in this post. As an Amazon Associate I earn from qualifying purchases. For more information, read our Terms & Disclosures.
Looking to enjoy yellow squash casserole this season? It's a delightful Southern casserole dish to add to your Thanksgiving table or really any family dinner! You can make a keto squash casserole simply and quickly and enjoy it tonight.
Yellow squash casserole is a great dish for the summer when the vegetable grows abundantly right in your backyard but it's also a very popular holiday side dish. If you're looking for a low carb or keto Thanksgiving side, this keto squash casserole is a delicious option.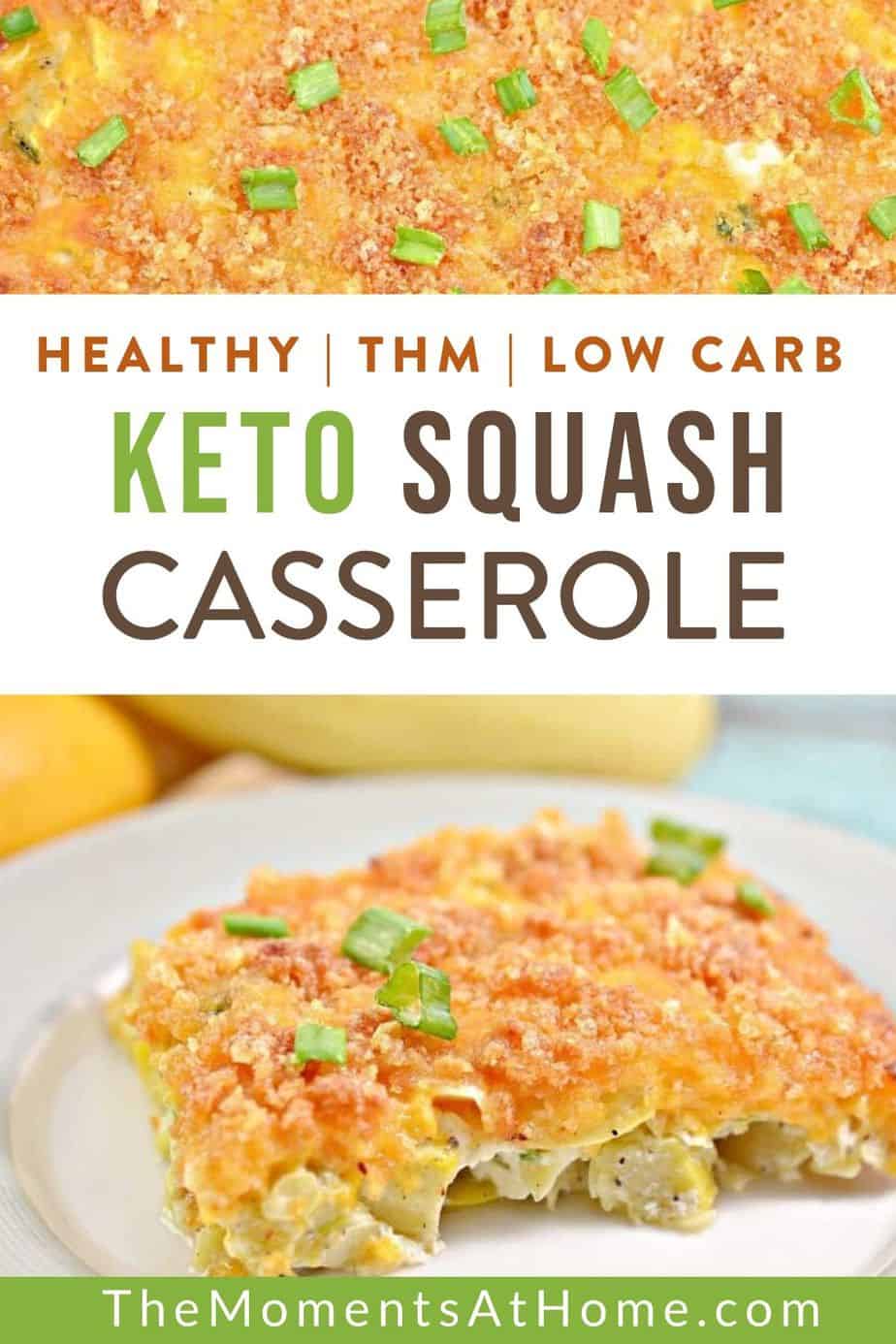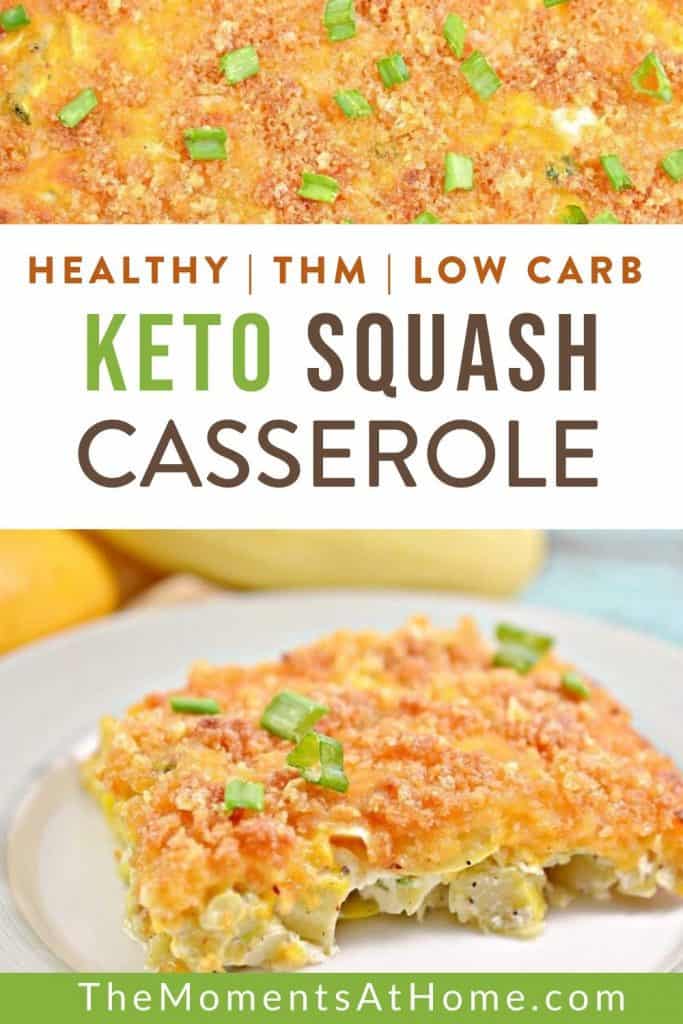 Ingredients In Low Carb Yellow Squash Casserole
So what do you need to make this yummy yellow squash casserole low carb? It's really quite easy!
Yellow squash
Green onion
Egg
Heavy whipping cream
Cheddar cheese
Butter
Pork rind
Parmesan cheese
Salt and pepper
See? Not even 10 ingredients!
How To Make Your Keto Squash Casserole
This is a really easy dish to make! The first step is chopping your yellow squash up. Next, cook it in a skillet with some water.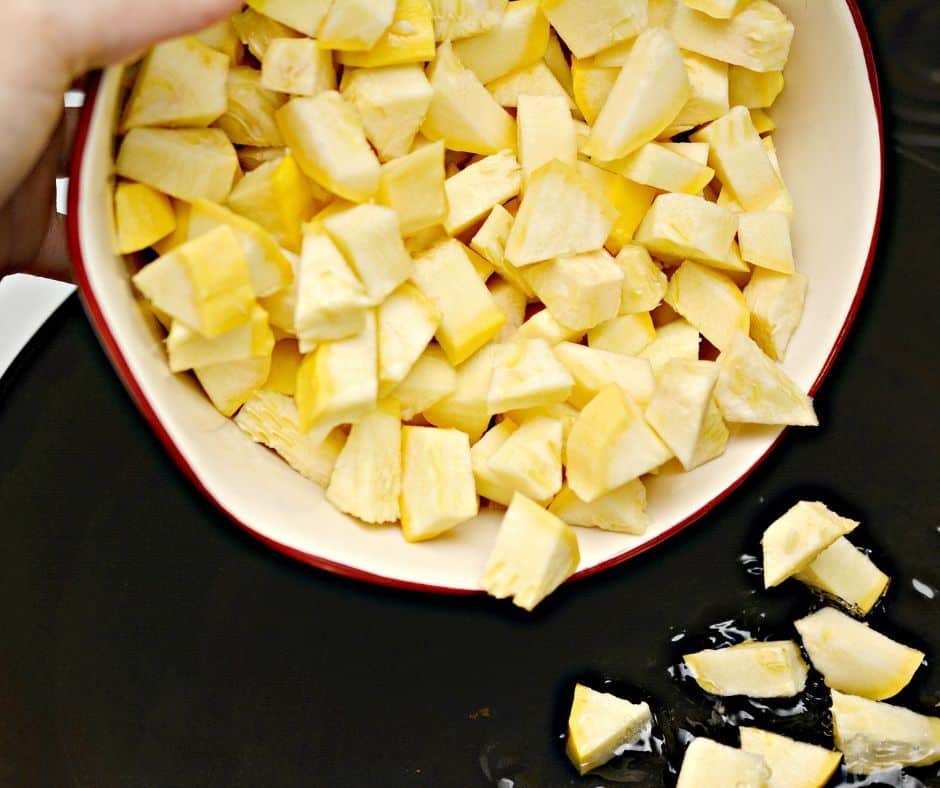 Next you'll add green onions to the skillet. Sauté them and season them with salt and pepper.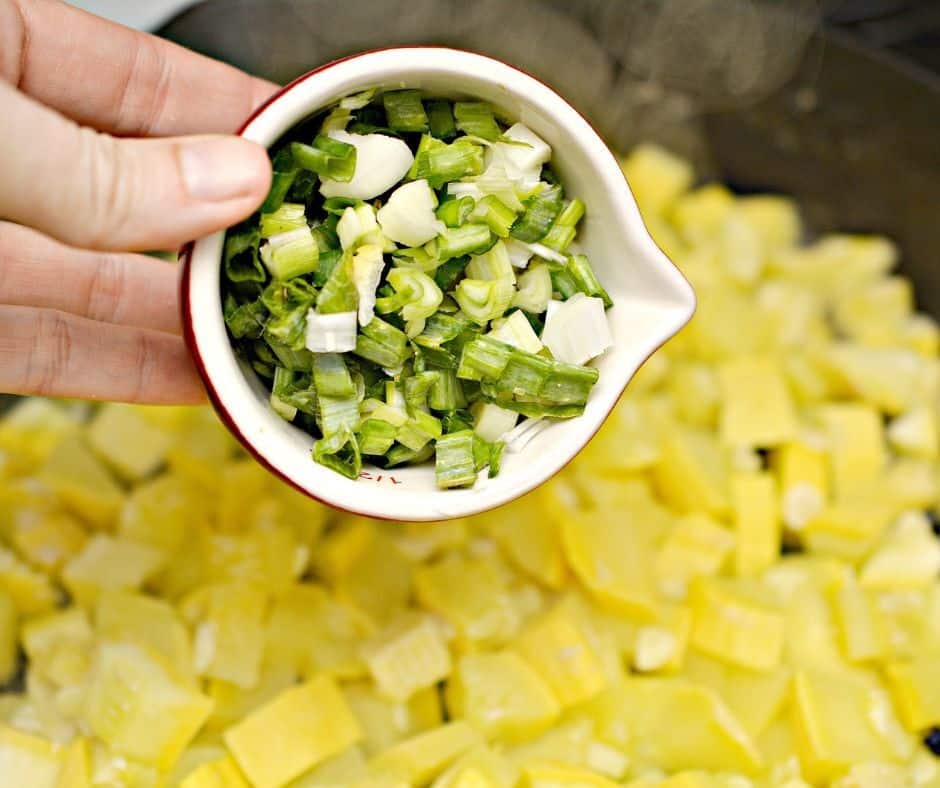 Place the vegetables in a casserole dish, a 9×9 square (if you double the recipe, you can just use a 13×9).
Combine a beaten egg and heavy whipping cream and pour over the squash.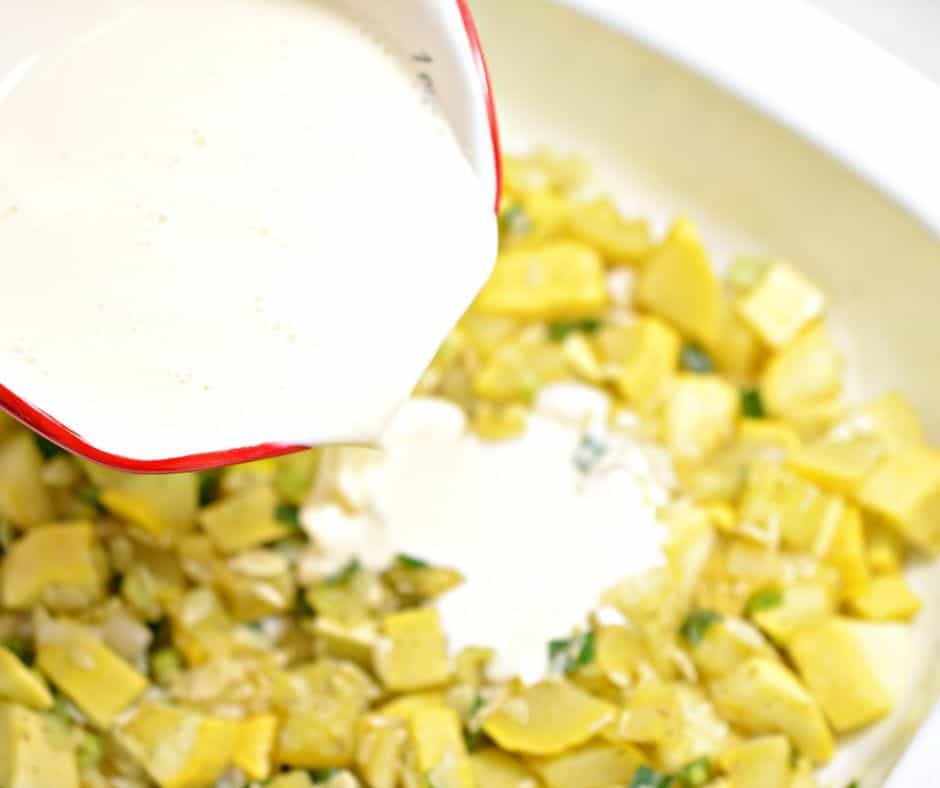 To make the crumbly topping, mix together parmesan cheese and crushed pork rinds and then add melted butter to it.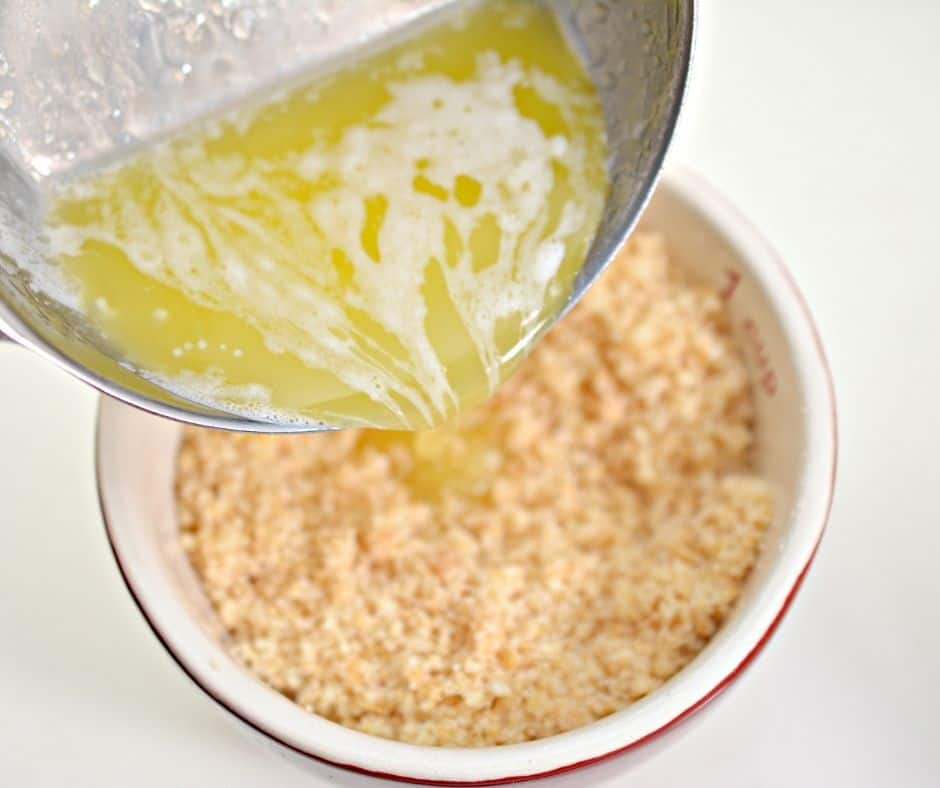 Spread the shredded cheese on top of your chopped squash.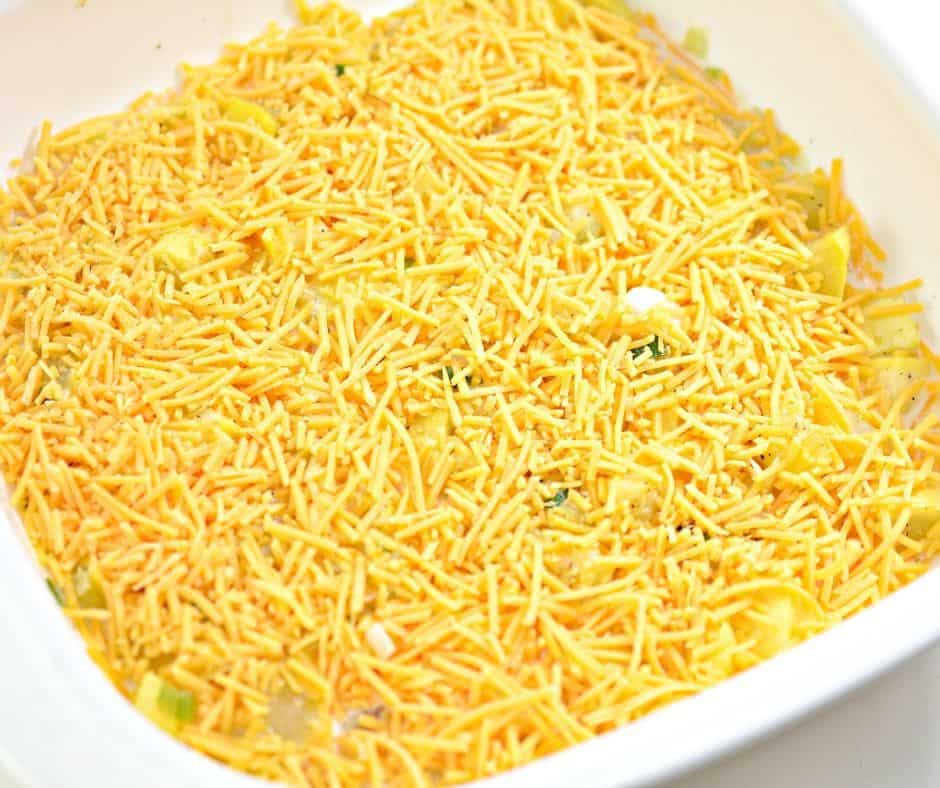 Top the cheese with the pork rind parmesan crumbles.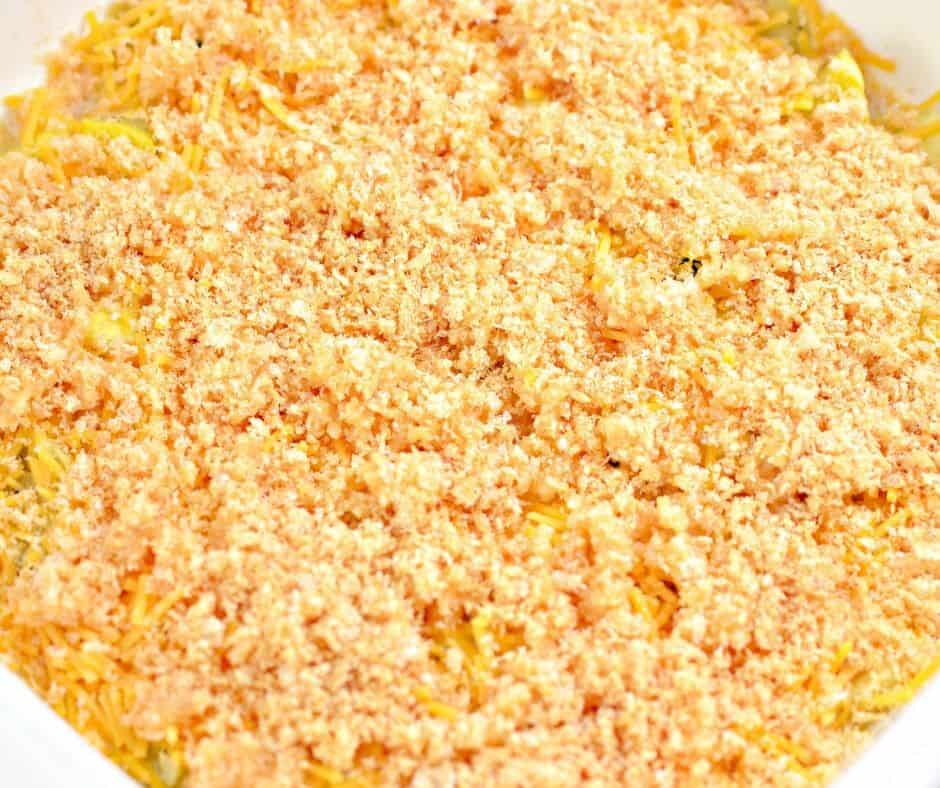 Bake them for 20 minutes until the cheese is bubbly and the casserole is hot and flavorful.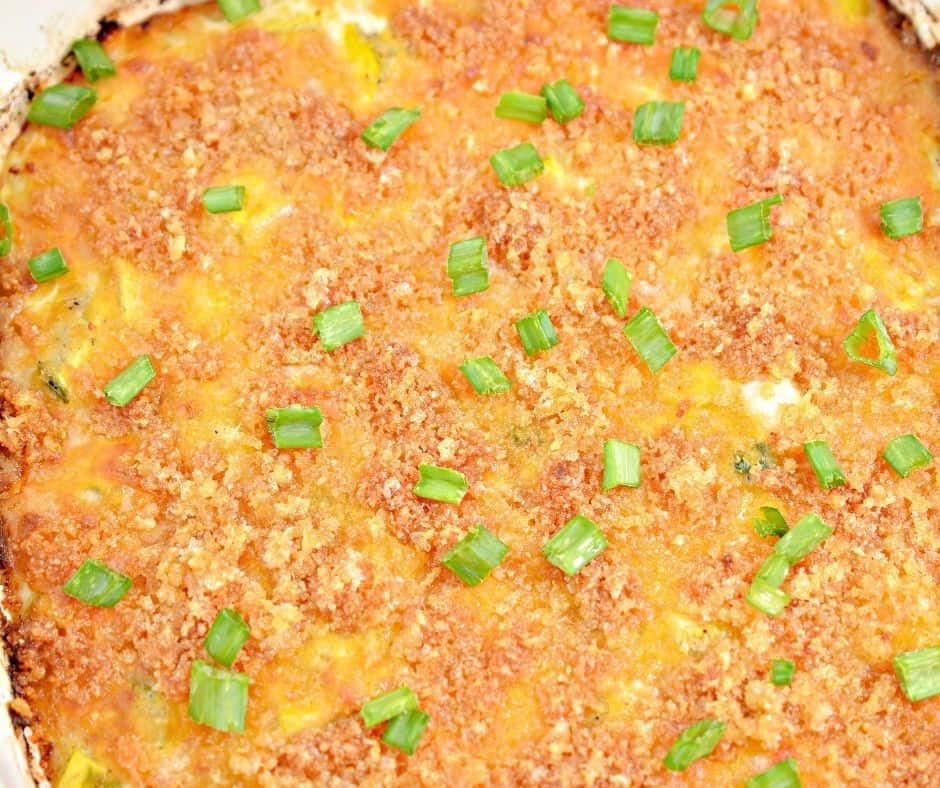 Low Carb/Keto Yellow Squash Casserole Tips
Isn't it easy? If you've never had yellow squash casserole, you're in for a huge treat. And if you've been eating low carb and afraid you were going to have to miss out on this southern favorite, you'll be pleased to know it's not true.
This keto squash casserole has all of the flavor and even texture of the carbohydrate laden classic. Here are a few tips to make it even easier to make.
Make Your Keto Squash Casserole Ahead Of Time
Go ahead an assemble it all, cover it well, and put in your fridge or freezer. Simply remove it straight to the oven and start baking. You'll have to add 5-10 minutes if it's been in the fridge and 15-20 from the freezer (just watch it and test the middle).
Reheating Leftover Squash Casserole
To reheat in the microwave, simple add a few drops of water to the bottom of your dish and cover loosely.
You can also heat it in a toaster over or traditional oven.
Making Yellow Squash Casserole A Main Dish
Want to enjoy your keto squash casserole as your main dish? Just add some protein!
You can add in cooked ground beef or diced smoked sausage. Adding Italian sausage or even crumbled breakfast sausage also adds a delicious flair to this dinner.
A more subtle flavor would be add shredded chicken. I find doing this and adding in some baby spinach is quite yummy. Add some chopped jalapeños for some heat.
What If I Don't Have Yellow Squash?
This keto squash casserole recipe can also be made with zucchini or any squash you have (even spaghetti or acorn!). Make it up and enjoy! If you use a much firmer squash, just cook it in the skillet until tender.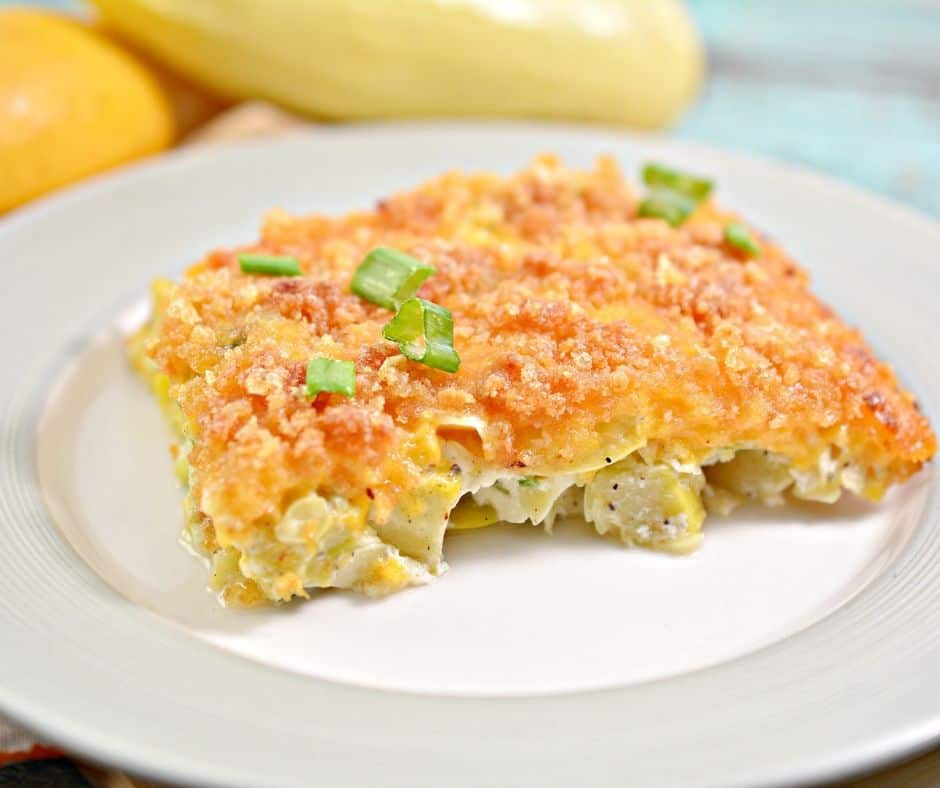 Yield: 9
Keto Yellow Squash Casserole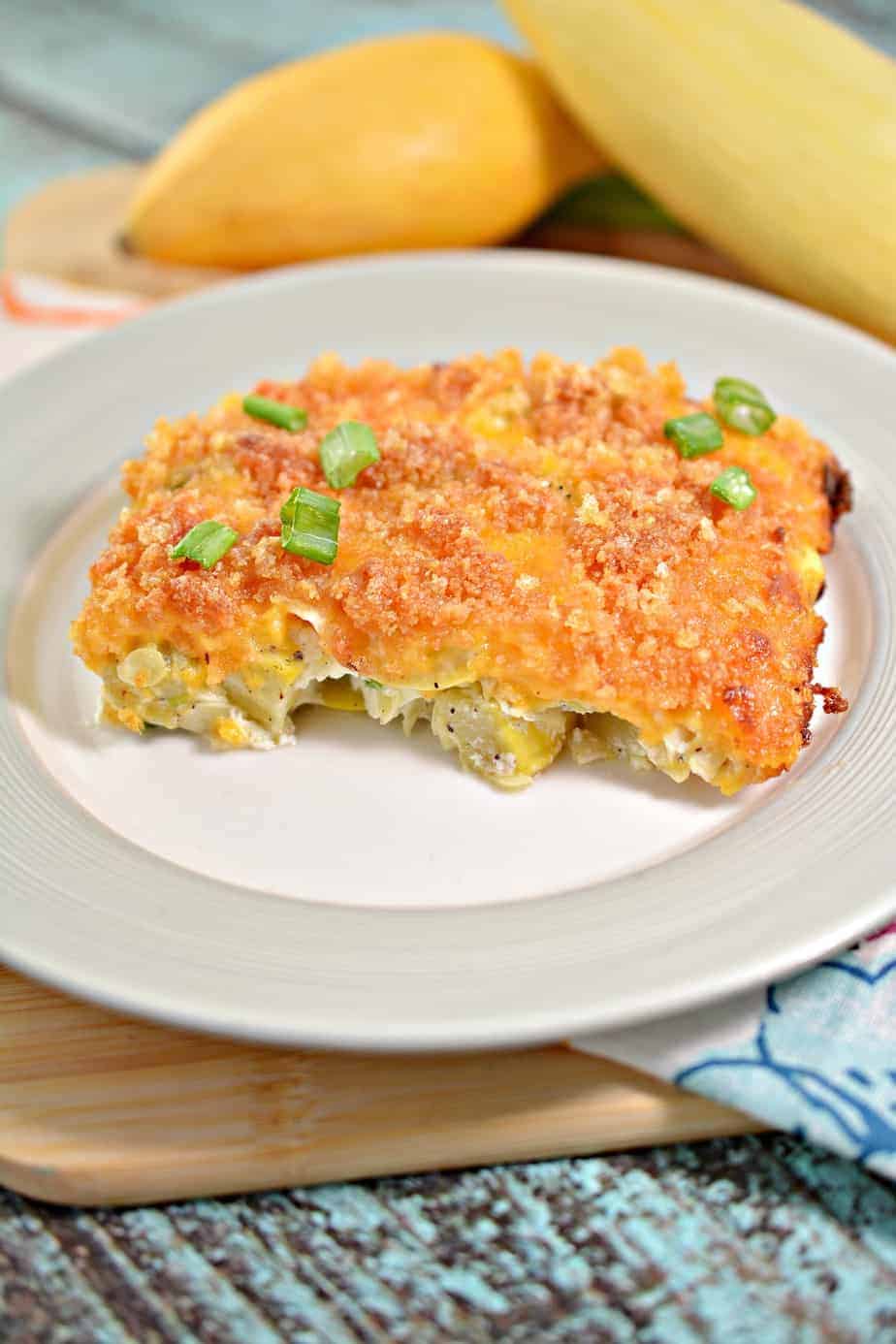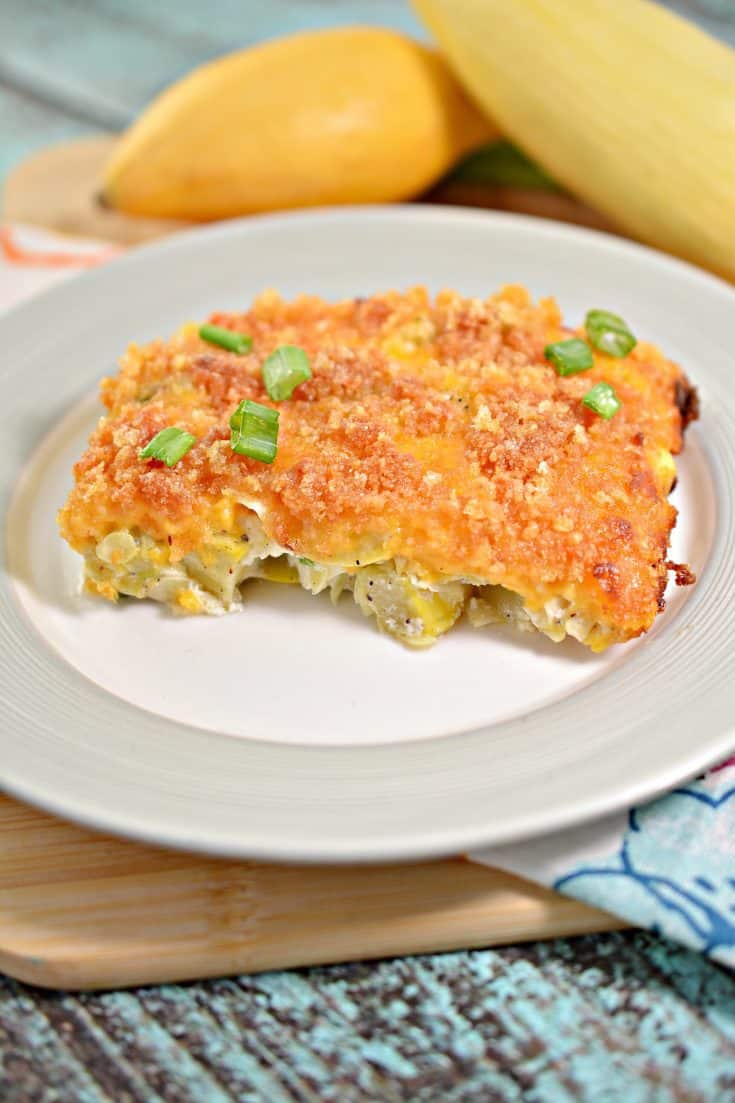 This simple yellow carb casserole has all your southern flavor, but is low carb and gluten free.
Ingredients
4 c Yellow squash chopped
½ c Chopped green onion
1 Egg beaten
½ c Heavy whipping cream
1 c Shredded cheddar cheese
2 tbsp Melted butter
½ c Pork rind crumbs
¼ c Parmesan cheese
Salt and pepper to taste
Freshly chopped green onions for garnish
Instructions
Preheat the oven to 400 degrees.
Place the chopped squash into a skillet with some water over medium-high heat, and cook for 5 minutes.
Drain the squash, and add the green onion to the skillet. Saute for a minute, and add salt and pepper to taste.
Place the squash mixture in a well greased 9x9 baking dish.
Mix together the heavy cream and egg until smooth and creamy. Pour over the chopped squash.
Top the creamy squash mixture with 1 cup of shredded cheddar cheese.
In a separate bowl, crush up about 2 oz. of pork rinds to create ½ cup of crumbs.
Pour ¼ c of parmesan cheese into the bowl with the pork rinds, and stir to combine completely.
Add the melted butter into the bowl with the pork rind mixture, and stir to combine until crumbly.
Sprinkle the pork rinds crumbs over the top of the squash casserole.
Bake for 20 minutes until browned and bubbly. Top with freshly chopped green onions for garnish.
Notes
If you want to add some added flavor to your topping, add in 2 tsp of Ranch seasoning or garlic powder or 1 tsp cayenne.