We may earn money from the products/companies mentioned in this post. As an Amazon Associate I earn from qualifying purchases. For more information, read our Terms & Disclosures.
Easy Easter Basket Ideas for Kids
The Moments at Home was compensated for this post. This post also contains affiliate links and I will be compensated if you make a purchase after clicking on my links at no added cost to you.  All ideas are my own. 
Easter is just around the corner and it's time to start shopping for basket fillers. I admit I love walking down the seasonal aisles and choosing just the right candy and small toys for my kids' Easter baskets. We don't use the baskets over and over so finding a fun container to put everything in is part of the fun!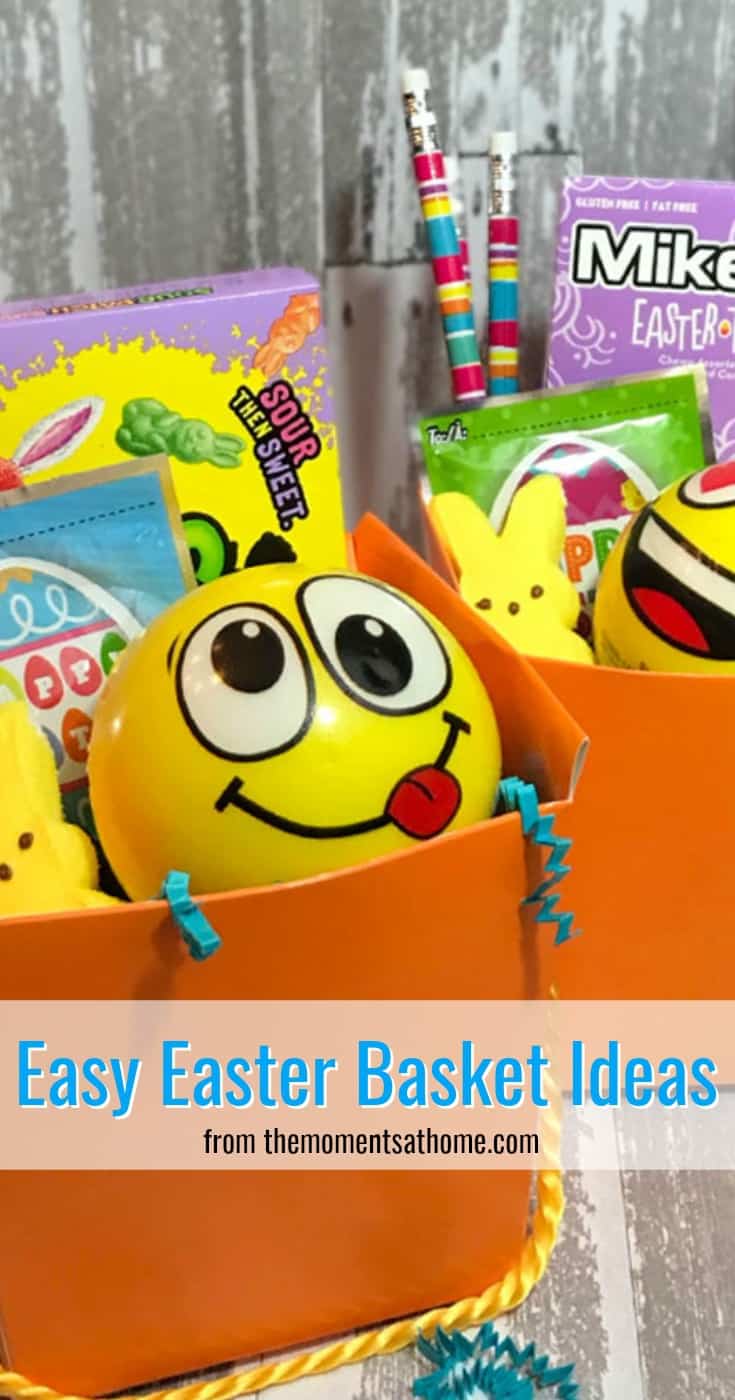 Easter Baskets for Kids
What do you usually add to your child's Easter basket? I add candy and some small seasonal trinkets. Keeping costs low is also important to me not only because I have four baskets to put together, but because I realize that the moment of excitement when kids are given their basket is the focus, not the price of what's inside.
I usually shop at The Dollar Tree during the holiday season for plastic ornaments and other seasonal craft supplies but the Easter selection surprised me this year. They have so many fun little items to add to your child's basket! Check out these mini-balloons that inflate when you smack them!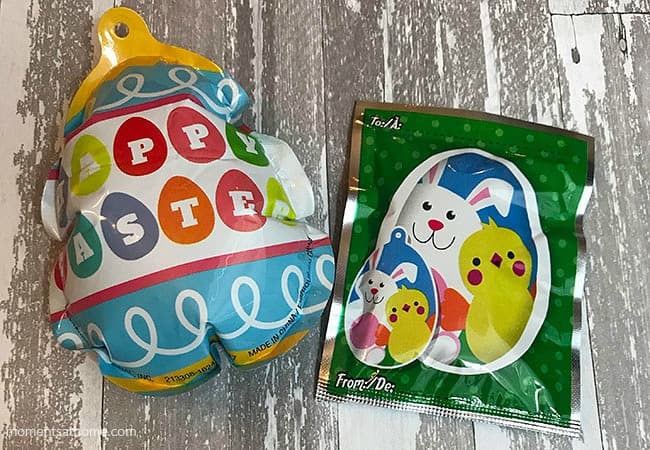 If your kids don't reuse their Easter baskets, a fun alternative is to find a different kind of container. In the past I've used traditional Easter baskets, sand pails, plastic shoe boxes, and this year I found bright orange to-go boxes! Head down the wrapping paper aisle and you'll find paper filler in several colors to choose from, or you can go with traditional grass filler.
Candy and Toys
While The Dollar Tree has a seasonal aisle full of Easter items for just $1, I ventured away to see what else might fit into my kids' baskets. The toy aisle has puzzles, action figures, slime, play dough, and even these emoji balls! Pretty cool right?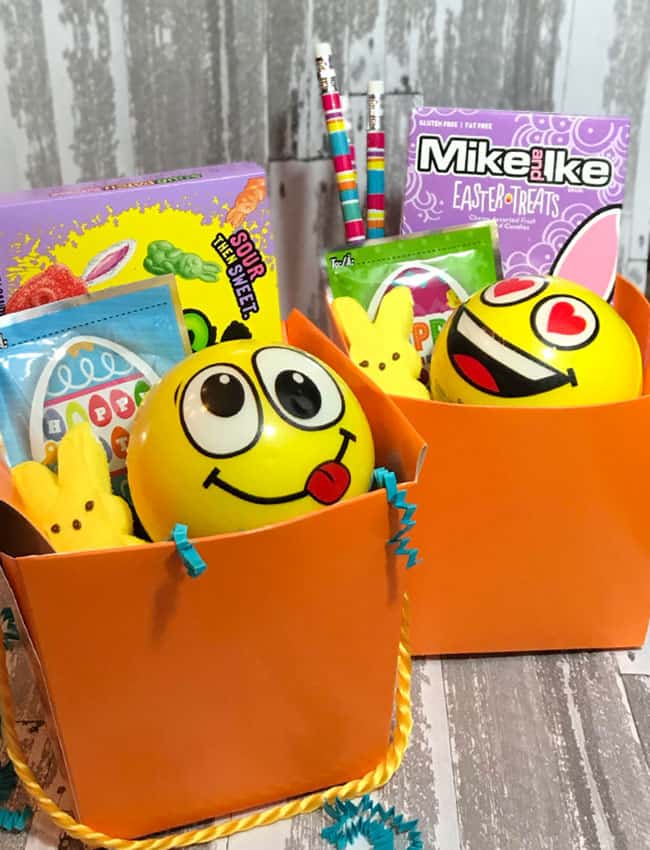 Putting Together an Easter Basket for Kids
Push the lid flaps into the container to get them out of the way.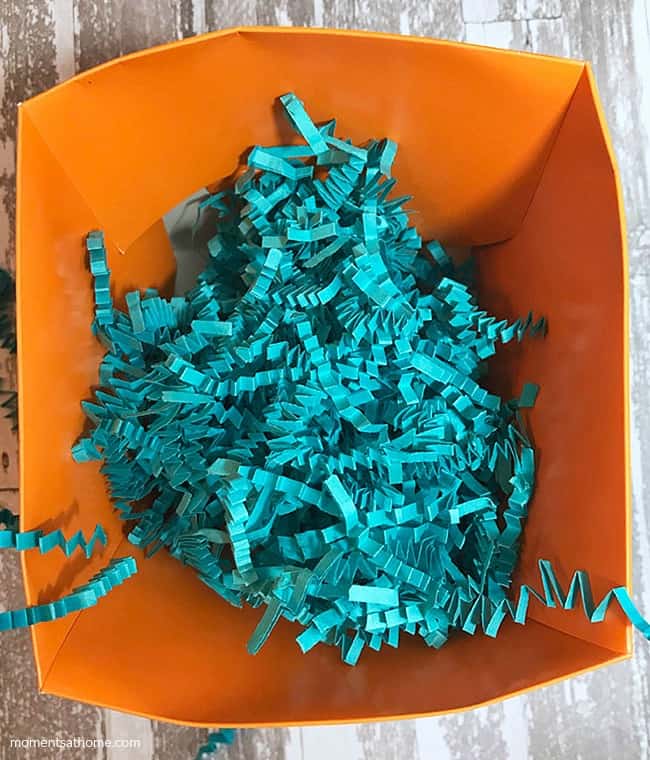 Add paper filler to 3/4 of the way to the top of the container. Drop in loose candy such as jelly beans, chocolate eggs, or Peeps.
Finish by placing larger items on top of the filler. Arrange with the largest item in back and smaller items in front.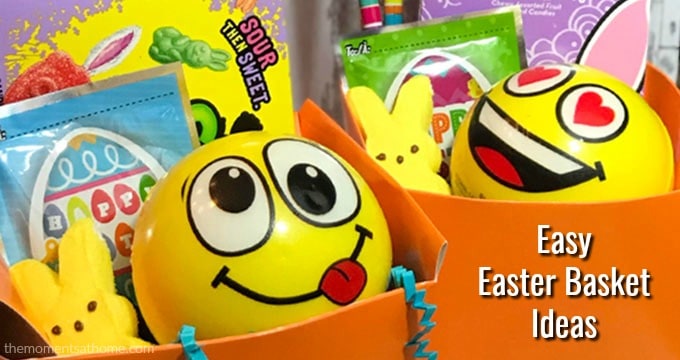 Did you know you can shop The Dollar Tree online, or order online for in-store pick up?
Everything is just $1 at The Dollar Tree!