How to make a Garden Marker Craft with Mess Free Paint for Kids
We're getting ready to plant out garden full of mini watermelons, carrots, cucumbers and radishes and my kids can't wait! I knew they needed to get busy preparing for their garden so when I received Kwik Stix 12 pk mess free paint for kids in exchange for review, I knew it was the perfect time to make markers for our garden.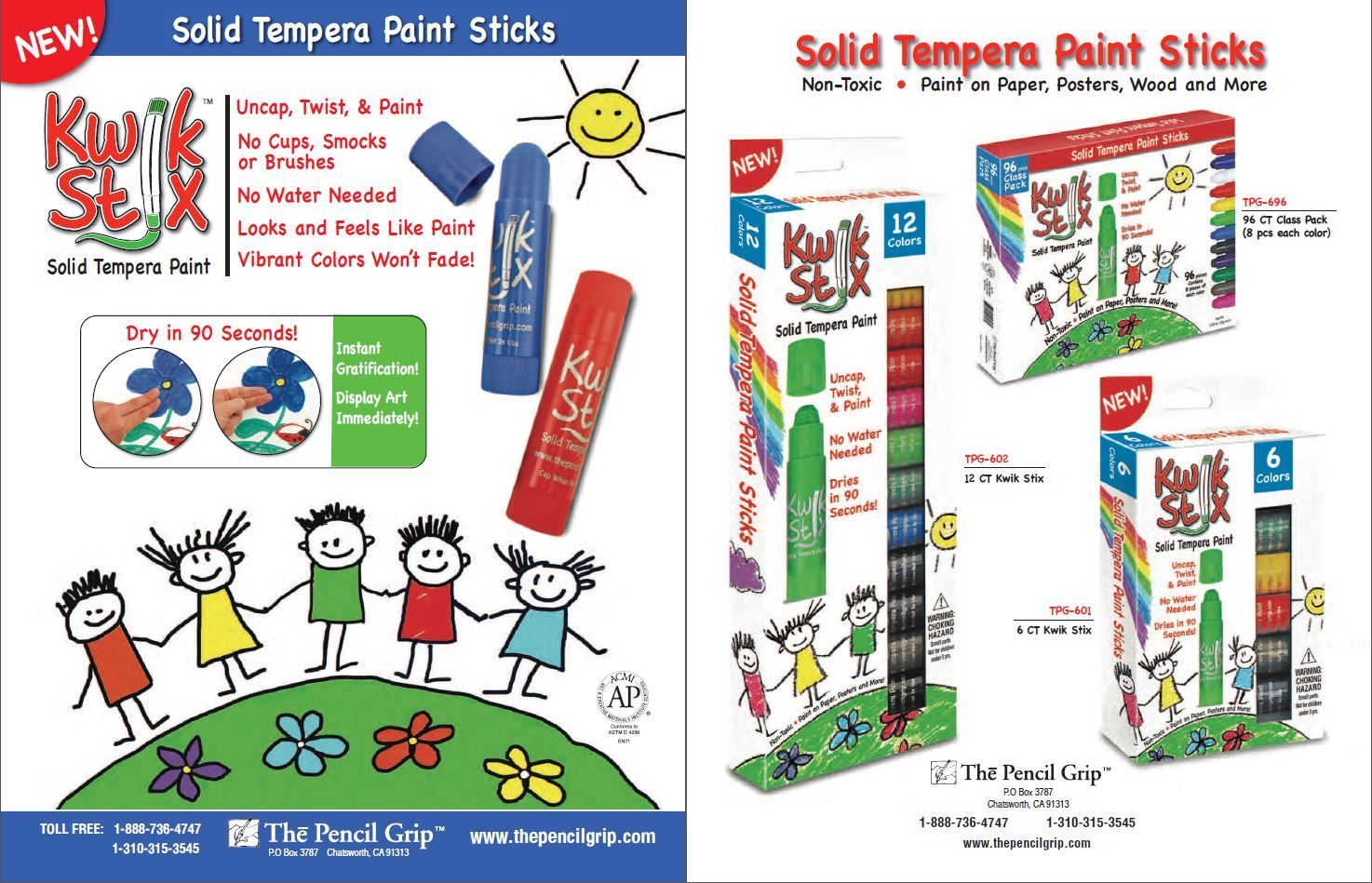 Kwik Stix
from
The Pencil Grip, Inc. 
 are mess free solid tempera paint sticks. for kids. They come in a variety of packs:
6 ct Neon
6 ct Metalix
6 ct Classic
12 ct Classic
96 ct Classic Class Pack
We used the 12 ct Classic pack for our garden marker craft. Colors in this pack included:
Light Green
Pink
White
Red
Purple
Blue
Black
Brown
Royal Blue
Dark Green
Yellow
Orange
The nice thing about these paint sticks is that they are each in a container similar to a glue stick, so there are no messy ands and because we can re-cap them after use, they don't dry out. They're large enough for little hands to grasp and my preschoolers had no problems taking the caps on and off the Kwik Stix.
My tween joined in on our crafting today and she likes a little more detail to her work. She commented how cool the Kwik Stixs are because they don't mix together when you use two colors next to each other. When the younger kids scribbles colors on to of one another the colors stayed bright and didn't easily mix into the usual brownish grey like many markers and paints.
We also received a single Pencil Grip Original developmental training tool from The Pencil Grip, Inc. for my son to use to enhance his pencil grip. My kids all grip their pencils differently and I'm looking forward to having my son try The Pencil Grip Original while he does his language arts lessons.
Garden Marker Craft for Kids
I went to my local craft store and picked up a pack of unfinished wooden stakes for the garden from the wood craft aisle. I set an unfinished garden stake in front of each of my kids and piled the Kwik Stix on the center of the table. They each chose a fruit or vegetable for their garden marker and colored the wood to look like their pick. My tween daughter chose carrot and my preschoolers chose watermelon and lettuce. I finished the garden markers by adding a water proof sealant.
Kwik Stix are our go-to in our homeschool for arts and crafts because the kids enjoy the bright colors and texture and I don't have to deal with spilled paint. I see us using these for book report posters, spring bird houses and many more future craft projects.